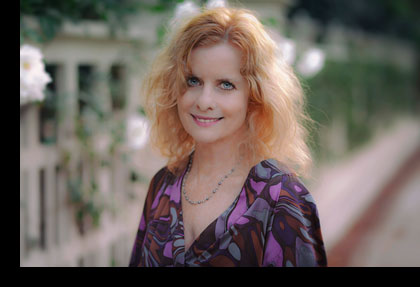 ​Photographer Pamela Hassell works independently, and as a Picture Editor at Associated Press. Formerly, she worked as a Director of Photography for Connoisseur and Buzz magazines, and also a Managing Editor of Entertainment at Corbis, where she oversaw U.S. Entertainment and West Coast News. Additionally, she worked as a lead producer assigning global documentary and news photography for the Bill & Melinda Gates Foundation's worldwide missions. Hassell has produced a short film and several multimedia projects. She has been honored with numerous awards from Communication Arts and Creativity, for her work as a Director of Photography.
Hassell is also an artist and photographer who studied at the School of Visual Arts, concentrating first in Fashion Illustration, and then completed her education in Art History, earning a Bachelors Degree at Stony Brook University and a Masters Degree at Goddard College. She is a self-taught photographer, whose passion is working in mixed-media, including drawing, painting, and photography.
Hassell has published her editorial photographs worldwide, along with writing several travel and lifestyle articles. Her fashion photography has been regularly published in a column, Fashion Reflections, on Juicyheads.com, an on-line art and culture publication. She works on fine art and independent photography projects. In 2015, Hassell's photography was included in Art in Miami (SCOPE). In 2014, she was part of a group exhibition, "Oneira: I Dream the Self," at Studio C Gallery in Los Angeles, and a group exhibit, Exposure, in New York. In 2013, her drawings were exhibited at the Art Music Film More Festival in California, and the Paris Street Gallery, in Massachusetts. Earlier, she created a public art installation at Stony Brook University, in New York, and her painting was shown in the American Painters in Paris exhibit at the Palais des Congres, as well as her photographs have been exhibited in a group show at New York's Soho Photo Gallery. Her photography is included in private collections.